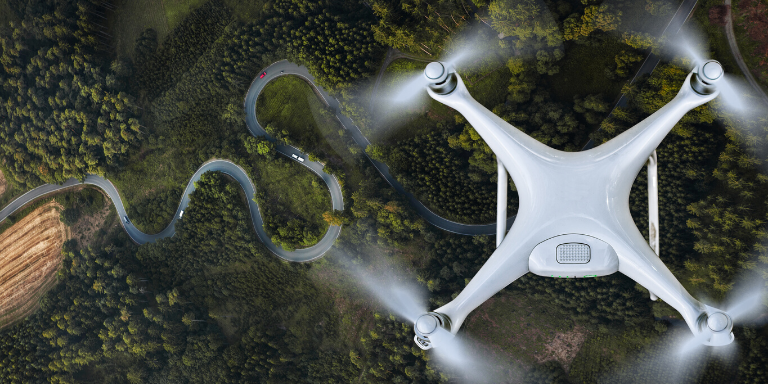 By: Brian Wynne, President and CEO of the Association for Unmanned Vehicle Systems International.
As the president and CEO of the Association for Unmanned Vehicle Systems International (AUVSI), I'm lucky to have a front-row seat to the innovation taking place in the unmanned systems and robotics industry. Advancements have been integral for developing unmanned aircraft systems (UAS), also known as drones. The industry has long known the great promise of UAS, and the broader public is beginning to see the tremendous potential of this technology. 
From examining pipelines to delivering medical supplies, UAS helps save time, save money and, most importantly, save lives. It's no wonder thousands of companies – large and small, around the world – have integrated drones into their everyday operations, performing tasks that are often too dangerous for humans to conduct. 
And now, recent developments in the delivery of commercial goods, including the Federal Aviation Administration (FAA) granting certification to conduct air carrier operations for compensation or hire, indicate that widespread UAS deliveries are just on the horizon. 
The U.S. courier and local delivery market generate approximately $100 billion in revenue annually and the delivery of goods by UAS would help businesses reach even more customers, at lower costs and to currently underserved markets. In addition, UAS delivery services would expand local economies and create jobs, while providing a sustainable, cost-efficient mode of transportation. UAS can also better reach people in remote areas with limited access to current infrastructure and provide vital resources to communities impacted and isolated by natural disasters.
While traditionally we think of UAS deliveries in terms of goods, companies are actively exploring ways to transport people with unmanned aircraft as well. One day, urban air mobility systems will operate autonomously, providing on-demand transportation above crowded and congested areas, or from rural to urban areas, to get you where you need to go quickly and safely. That day is coming sooner than you may think. Companies are already developing self-piloted aircraft that can transport passengers through suburbs and cities alike. 
However, as has often been the case, innovative uses of drones such as these are outpacing regulatory efforts. For example, current FAA rules do not allow for widespread beyond-line-of-sight operations or flights over people, and standards for remote identification to support these types of flights are still in the rulemaking process. All these regulations are necessary to advance the UAS industry and allow this innovation to continue. If government policies can be implemented quickly to broadly enable expanded operations, the potential benefits of UAS are limited only by our imagination.