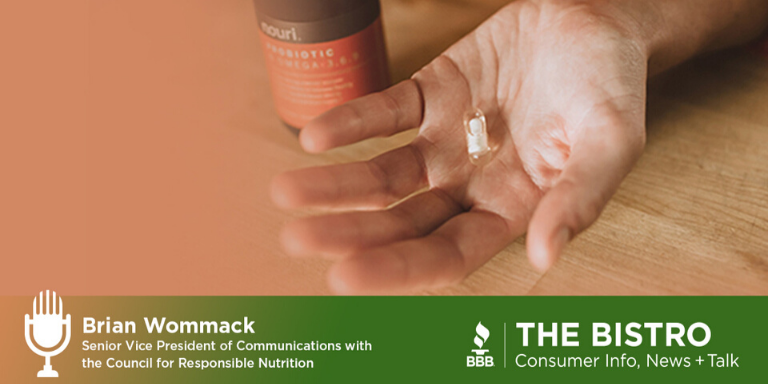 We all have that cabinet in our kitchens that are filled with multi-vitamins and dietary supplements to boost our health and nutritional habits. In fact, three-quarters of Americans say they take dietary supplements daily. Most major food suppliers have an entire aisle dedicated to this very product. Retailers like GNC and The Vitamin Shoppe are committed to supplying consumers with everything available in supplements. In today's world, consumers are demanding health and wellness as a part of their everyday lives, making this industry a multi-billion dollar machine.
The Council for Responsible Nutrition (CRN) plays a significant role in this growing market. They are a leading trade association representing 150 dietary supplement and functional food manufacturers and ingredient suppliers. Their mission is to "sustain and enhance a climate for their members to responsibly develop, manufacture and market dietary supplements, functional food and their nutritional ingredients." They act as an authoritative voice for these companies to stay within compliance of federal regulations.
Have you ever felt the effects of a supplement and found yourself wondering what exactly was in it that allowed you to feel that energy boost or clarity of mind? As a consumer of dietary supplements myself, I can't help but question the make-up of some.
Let's look at fish oil. Many different manufacturers produce fish oil. Some make claims on their labels that others don't. These differences lead us to question what makes one fish oil better than the other? In addition to helping manufacturing companies, CRN helps consumers become educated on reading labels to assist with clarifying questions like this.
Recently the Food & Drug Administration (FDA) mandated a new label requirement for dietary supplements. It has been over twenty years since the last label requirement update, according to Brian Wommack, Senior VP of Communications for CRN. On our podcast, Be Label Wise, he informed us that the FDA and Federal Trade Commission regulate the dietary supplement industry. They do so via a law called the Dietary Supplement Health and Education Act (DSHEA).
DSHEA protects consumers while providing safe dietary supplements of the highest quality at affordable market prices. This law ensures that manufacturers adhere to current Good Manufacturing Practices (cGMP), making companies responsible for how they are producing these tiny powerhouses packed into a small capsule. DSHEA gives the FDA the power to remove any product from the market when questions over safety arise. This law was passed in 1994 by unanimous consent, backed by industry research and conclusive findings.
The CRN partners with these enforcing bodies of the DSHEA law to continue to educate the public on the latest news regarding the dietary supplement market. In their most recent campaign, Be Label Wise, CRN provides helpful online resources, educating consumers on all changes coming regarding the new label mandate under the DSHEA law.
Be sure to check out our informative podcast with Brian Wommack of CRN. Get a closer look into what the changes entail and how you can become better educated on what's in your vitamin cabinets at home!