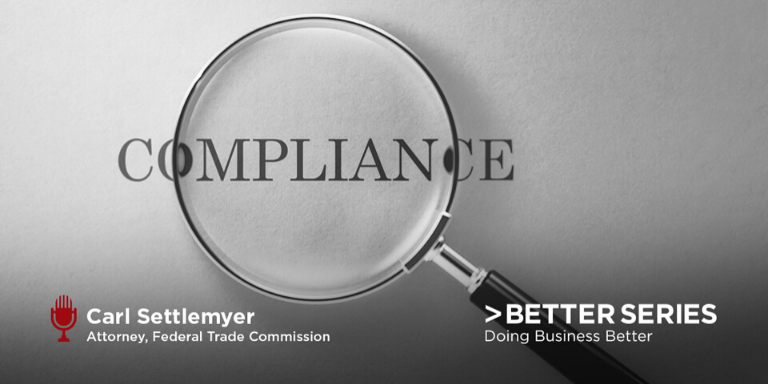 Thumper's Mom in the Disney movie Bambi dispensed this advice about sharing your opinion: "If you can't say anything nice, don't say anything at all." No matter your approach to giving praise or constructive criticism, we are living in the Golden Age of Sharing. 
We share what we eat, where we go, what we wear, where we shop, the things we buy and the things we'd like to buy on a regular basis – usually on our own social media accounts, those of a merchant or restaurant, or on a review website.  A thumbs up or thumbs down and star ratings are ubiquitous.
Most businesses take the good and the bad reviews in stride, but some merchants go to great lengths to protect their reputations at the expense of customers' opinions. That's the reason the US Congress passed the Consumer Review Fairness Act (CRFA) in 2016 and why the Federal Trade Commission (FTC) has been busy enforcing the law.
Carl Settlemyer is the person with the FTC's Bureau of Consumer Protection who is responsible for ensuring businesses play by the rules under the CRFA. In a discussion with the BBB National Programs' >Better Series Podcast, Settlemeyer explained that businesses can't add provisions to user agreements that prohibit someone from posting negative, but truthful comments about a business on review websites like Yelp or Trip Advisor. 
"Congress didn't want businesses to be able to sanitize their (online) reputations," noted Settlemeyer. "If every business were doing that, the online ecosystem of reviews and word-of-mouth would deteriorate. Allowing candid, negative information allows businesses to compete with each other and allows consumers to make well-informed choices." 
While the CRFA does protect consumers' rights to share their truthful opinions without fear of being sued under a contract, it doesn't give them carte blanche to attack a business, according to Settlemeyer. "Consumers need to be honest in their reviews. They can't libel, slander, or defame a business or say false things about it. Otherwise, a business could sue someone for libel or defamation just as they always have been able to do." 
Read more about the FTC's recent enforcement actions and listen to the full episode of the >Better Series with the FTC's Carl Settlemeyer at the BBB National Programs' Podcast website, on the Apple Podcast app or your favorite streaming platform.