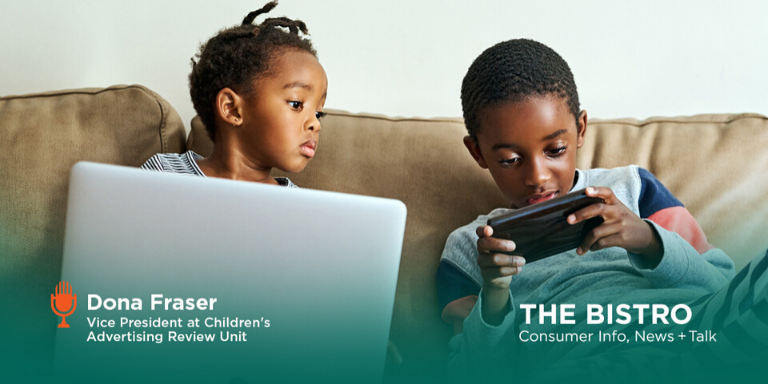 Content, content, content! Everything is becoming content. Has anyone else noticed this? Our world has made a major shift towards content production, and it's all thanks to major online platforms like Google and YouTube alongside the development of tablets and smart technology. Google averages 40,000 searches every second, according to Forbes! That totals out to 3.5 billion searches every day. Mind-boggling. With this tsunami of data being pushed out every day, you can't help but wonder where is all our data going, who is using our data and for what?
A particularly vulnerable audience to data collection is our children. While technology is opening up new ways for these young minds to develop and learn, their personal data must be protected appropriately. Recently, the Federal Trade Commission (FTC) made headlines after reaching a settlement agreement with Google and its sister company, YouTube. They will have to pay $136 million to the FTC and $30 million to the state of New York for violating the Children's Online Privacy Protection Act (COPPA) Rule, resulting in the most substantial settlement agreement relating to the COPPA law. 
COPPA law protects children in an online environment, requiring parental consent for any data collection from children. Dona Fraser, vice president of the Children's Advertising Review Unit (CARU), led us in a podcast discussion around this very topic. As stated on their site, CARU exists for two main purposes: 
1) To defend children under the age of 13 from misleading or unsuitable advertising 
2) To ensure that children's data is being sourced and utilized responsibly. 
CARU understands the unique perspective of a child who is easily influenced and vulnerable, especially when surfing a giant platform such as the internet. That is why it is so vital to have governing bodies like CARU in place to provide statutory protection on how children's data is collected.  
Not only does CARU exist to serve parents and their children. They also act as a safe-harbor, regulatory body for businesses who want to ensure they comply with COPPA law. When a flag is waved on a company, CARU works alongside that company to update its policies and approach to children's advertising and data collection. 
CARU understands that data collection is new territory for everyone involved. Businesses are tasked continuously with staying updated on all the latest regarding data collection laws, and at times this duty can get overwhelming. CARU steps in to assist, ensuring compliance and ethical business practice. They know that businesses who are marketing to young minds want to keep their young customers safe. To do so, companies must adhere to the highest ethical standards of law. 
There's no doubt that online content will continue to take precedence in the way our children learn and entertain themselves. Advances in online platforms are only speeding up as time pushes on. How businesses conduct data collection from the content our children are consuming is something that will continue to evolve. Having organizations like CARU to ensure ethical business practices concerning this data collection is something every parent can find relief in knowing exists.