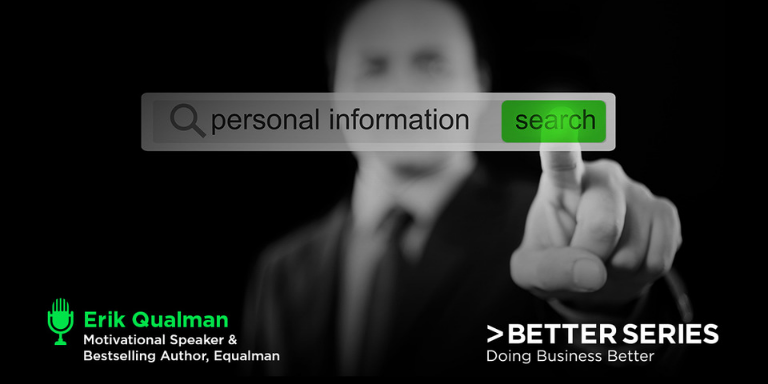 In less than a generation, social media has become an integral part of our lives. It took 75 years for the telephone to find 50 million users. It took Twitter only nine months.
The largest social media companies have so many users they can be compared to the population of countries – which would make Facebook the largest community on the planet. In fact, you'd have to tick down to #5 on the Top Ten list of countries before you reach the most populous nation/state – China. The US clocks in at #9.

With being part of global communities like Facebook, Instagram, Twitter, and many other social sites, comes a different kind of responsibility for protecting your personal and business reputations. That's from Erik Qualman, author of the best-selling Socialnomics and What Happens in Vegas Stays on YouTube.

"Everyone today has a digital stamp and that has become our de facto reputation," Qualman recently told the BBB NP's >Better Series podcast. "That includes your digital footprint – what you upload about yourself, your company, and your brand – that you control. What's more important is your digital shadow – that's what other people upload about you, your company, and your brand."

Qualman also points out that the terms "reputation" and "integrity" once had distinctly different meanings, but that is no longer the case in a social media world. That's a problem for businesses and individuals who have not adjusted their behaviors to adapt to this new way of viewing your reputation.

"Ask yourself, this question," Qualman posed. "If someone were to Google your name right now, what's the one word you would want to show up to describe you – five seconds from now or five thousand years from now?"
To hear the full episode of the >Better Series with Erik Qualman, visit the BBB National Program's Podcast website or listen on iTunes or your favorite streaming platform.