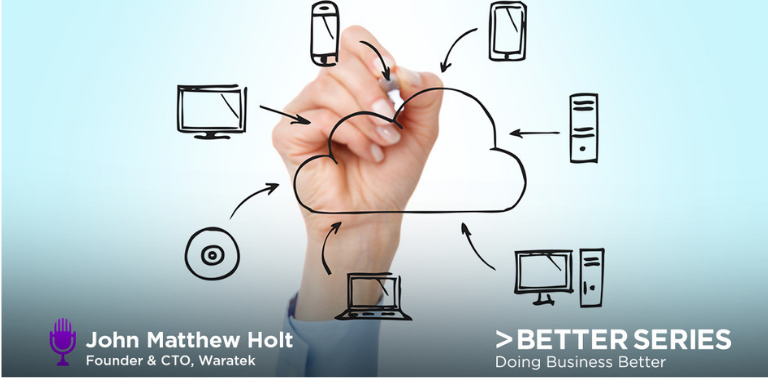 If you are a small business owner or leader struggling to make sense of all the technology products and services fighting for your attention, take heart! Trying to navigate the alphabet soup that is modern technology is difficult even for the most seasoned of IT veterans.
"Technology covers so many things and so much that it's beyond the grasp of any one person, I mean that's certainly true of myself – even as a guy who works in IT," explained John Matthew Holt, the Founder and Chief Technology Officer of Waratek on the latest Better Series podcast.
Holt, who holds more than 60 global patents, joined the Better Business Bureau National Program's podcast to help sort out what business leaders need to know about the most important technologies for their business.
A hot topic among businesses of all sizes remains when to buy or rent software and whether to move all your hardware, software, and data storage into "the Cloud." "The attraction of Software-as-a-Service is it cuts out a lot of the IT drudge work, like having to download and configure software or servers," noted Holt.
But, Holt also noted that moving to a Cloud environment does not relieve you of your security responsibilities, despite what people may think. "The attraction of the Cloud is essentially one thing – you don't have to buy the tin, the physical piece of equipment that you used to purchase five or ten years ago," explained Holt. "But, everything else is your responsibility."
To hear the full episode of the Better Series with John Matthew Holt, visit the BBB National Program's Podcast website or listen on iTunes or your favorite streaming platform.