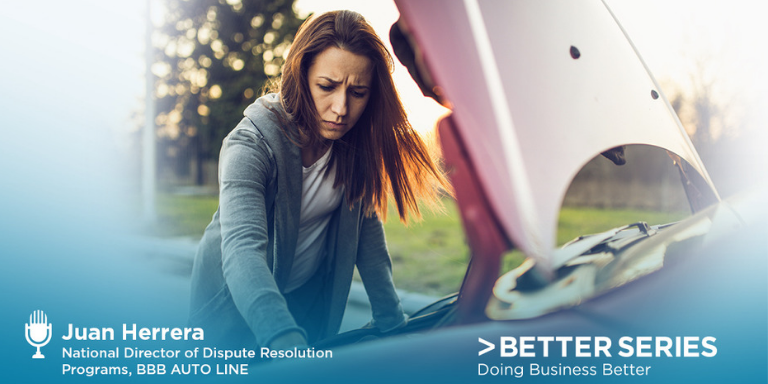 More than 5 million times a year, someone buys a car in the US. The vast majority of consumers have no issues with their new vehicle, and if they do have problems they are usually resolved by the dealer where the car was purchased.
Occasionally, though, warranty issues cannot be resolved, so each state and the District of Columbia have enacted a "Lemon Law" to help consumers and manufacturers come to an agreement. Taking advantage of a Lemon Law can be time-consuming and expensive if they involve attorneys.
The BBB National Programs and a majority of the major automakers have joined in a cooperative program that brings consumers and manufacturers together to resolve warranty disputes. Juan Herrera leads the program known as the BBB AUTO LINE.
"Our aim is to open up the lines of communication between the parties so that it becomes a win-win for everyone," according to Herrera. "We are currently handling about 17,500 cases a year."
Consumers who have tried to resolve disputes under their auto warranty can turn to the fast, free, and fair BBB AUTO LINE Program. Herrera suggests a first step is to visit the BBB AUTO LINE's website that includes information about each state's Lemon Laws, a list of the auto makers that participate in the program, and the ability to start the dispute resolution process.
"You can file a complaint online in about 10 minutes, then our staff will begin processing your complaint," noted Herrera, "or you call 800-955-5100 during normal office hours (ET) Monday through Friday."
To hear the full episode of the Better Series with BBB AUTO LINE's Juan Herrera, visit the BBB National Program's Podcast website or listen on iTunes or your favorite streaming platform.